Recipe: Richard Gomez's Overstuffed Deli Sandwich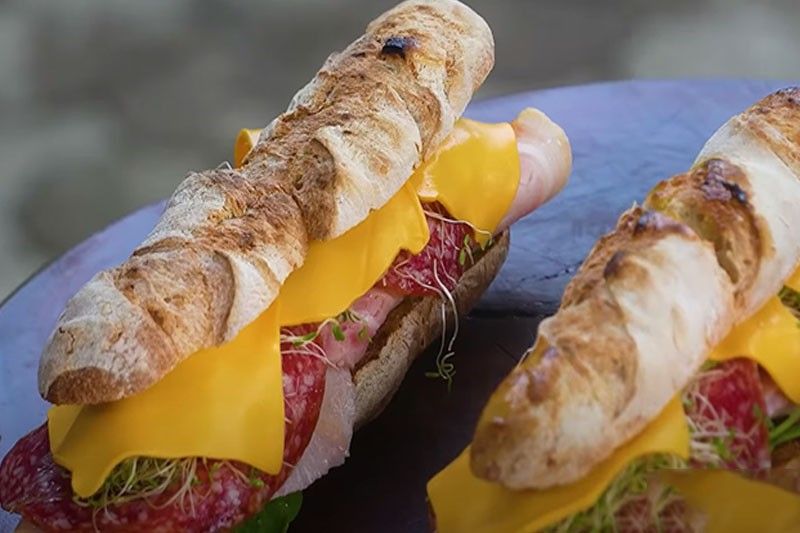 MANILA, Philippines — Despite his busy schedule as the representative of the 4th district of Leyte and occasional showbiz commitments, actor-politician Richard Gomez always looks forward to opportunities to cook at home.
He enjoys preparing healthy food for his family, so his go-to cooking oil has always been olive oil. Studies have shown that consuming olive oil can reduce the risk of cardiovascular disease, cancer, neuro degenerative disease and lung disease. Rich in monounsaturated fatty acids that help lower bad cholesterol, olive oil is a wise choice for heart health.
Gomez loves to use Doña Elena Olive Oils because the range comes in different variants, all of which are useful in the style of food he cooks.
Here, he uses the Doña Elena Extra Virgin Olive Oil variant to make aioli dressing for his Overstuffed Deli Sandwich because it requires no cooking. Extra virgin olive oil (EVOO) is the purest form of olive oil, having been mechanically pressed and processed without heat or chemicals, thus, making it higher in antioxidants and anti-inflammatory properties.
Overstuffed Deli Sandwich
INGREDIENTS:
For the aioli dressing:
Egg yolk
Crushed garlic
Salt
Extra virgin olive oil
Freshly ground black pepper
For the sandwich:
1 pc. small baguette or French bread
Deli ham slices
Salami slices
Coppa ham slices
Cheese singles
Alfalfa sprouts
PROCEDURE:
1. To make the aioli dressing, whisk together egg yolk, crushed garlic and salt. Gradually pour in extra virgin olive oil as you continue whisking until emulsified. Season with freshly ground black pepper.
2. Assemble the sandwich. Slice the bread in half. Layer deli ham, salami and coppa ham on the bottom half. Top with cheese and sprinkle with alfalfa sprouts. Top with some aioli dressing and cover with top half of the baguette. Enjoy!