'Barbie' releases main trailer, soundtrack list featuring Dua Lipa, Nicki Minaj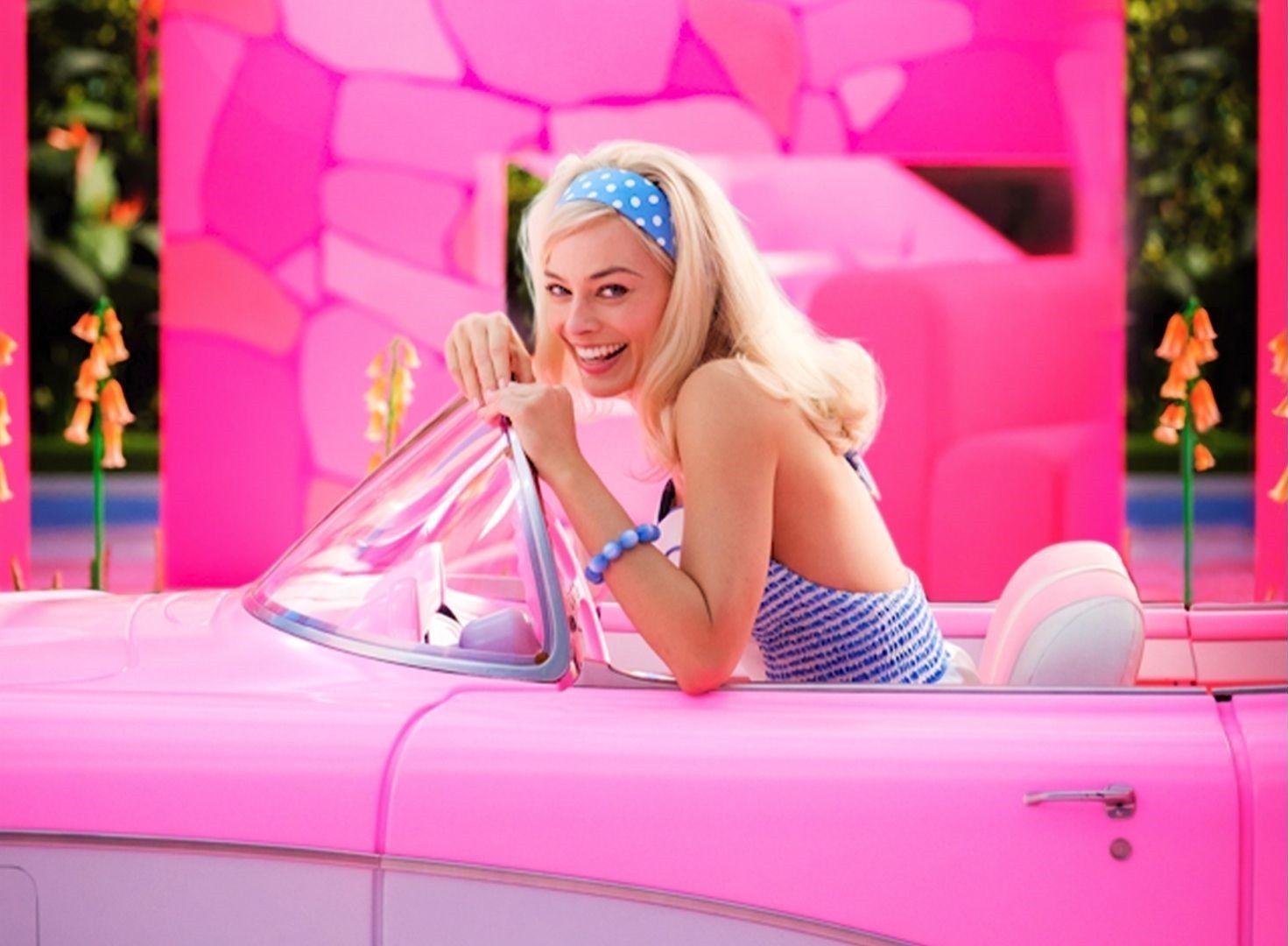 MANILA, Philippines — Universal Studios has released the main trailer for its upcoming blockbuster "Barbie" as well as the list of artists who will feature on the film's soundtrack.
The trailer begins with the clip that took the Internet by storm of Margot Robbie's Barbie taking off her pink shoes but keeping off her heels, then waving to Barbie Land as she floats down to her pink convertible.
Ryan Gosling's Ken asks if he can drop by Barbie's house, and Barbie says she has giant party planned for all the Barbies and Kens. Cue Dua Lipa's new song "Dance The Night," one of the many songs that will be on the official "Barbie" soundtrack.
All the Barbies and Kens are having fun at the party until a record scratch is heard when Robbie's Barbie suddenly becomes self-aware and asks about mortality, and everyone is staring at her in silence.
Barbie begins to notice strange things happening to her — her shower water is cold, she's falling rather than floating off her roof, and her heels are touching the ground like a regular person. The latter has all other Barbies freaking out at her "flat feet."
Kate McKinnon's Weird Barbie advises Robbie's Barbie, through a choice between sparkly pink heels and a brown Birkenstock sandal like a parody of "The Matrix" pills, that she seek the truth in the real world so she sets off with Ken who has tagged along.
In the real world, both Barbie and Ken wonder why everyone is staring at them. When Barbie is harasses, she punches a man in the face and both characters are taken to a police precinct.
Employees of Mattel, the company that owns Barbie, realize that there is an actual Barbie walking around much to their concerns. Some girls point out that they haven't played with Barbie dolls since they were five years old, which has Barbie herself crestfallen.
The trailer even assures that the "Barbie" movie is for people who both love and hate Barbie dolls. It ends with Ken, dressed as a cowboy, insisting that he do an appendectomy and an excerpt of Nicki Minaj's new song "Barbie World" which samples Aqua's "Barbie Girl."
Also featuring with Dua Lipa and Nicki Minaj on the film's soundtrack produced by Mark Ronson are Lizzo, Charli XCX, HAIM, Khalid, Karol G, Ice Spice, The Kid Laroi, Ava Max, and more including Gosling.
In the sprawling ensemble with Robbie, Gosling, McKinnon, and Dua Lipa are Alexandra Shipp, Emma Mackey, Issa Rae, Simu Liu, Kingsley Ben-Adir, Michael Cera, Hari Nef, Scott Evans, Ncuti Gatwa, Emerald Fennell, Will Ferrell, Connor Swindells, Jamie Demetriou, America Ferrera, Ariana Greenblatt, John Cena, Rhea Perlman, and Helen Mirren as the film's narrator.
"Barbie" directed by Greta Gerwig and co-written by her partner Noah Baumbach releases in Philippine cinemas on July 19, hand-in-hand with the official soundtrack's release.
RELATED: 'Barbie' live-action drops new trailer, character posters