'You blocked me': Jason Hernandez reacts to 'forda clout chasing' comment by Moira dela Torre's sis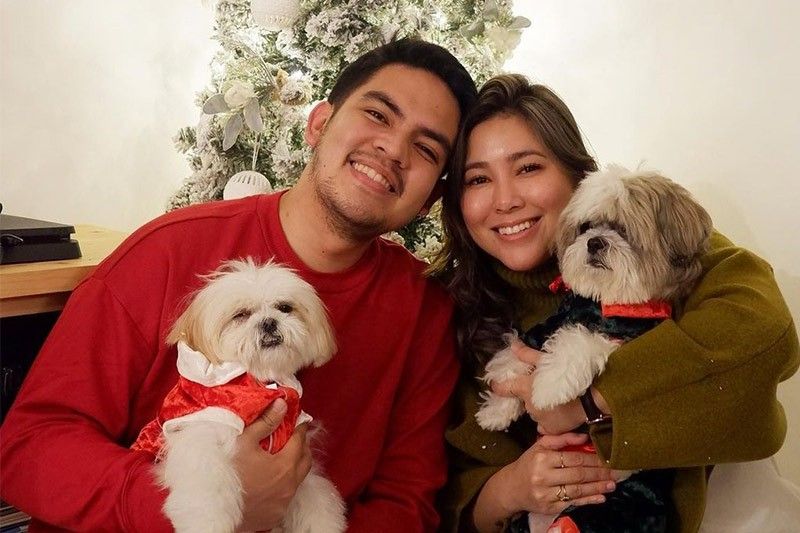 MANILA, Philippines — Singer Jason Hernandez responded to Moira dela Torre's sister J'mee's reaction to his new song "Ikaw Pa Rin."
In her Twitter account, J'Mee said that Jason's song is funny because he didn't make an effort for Moira.
"Nakakatawa na 'yung buong song, especially 'yung part na 'naghihintay pa rin hanggang ngayon sa ikaw at ako'. Kasi parang sa buong year, never ka naman nag-effort sa Ate ko. Never ka din nag-effort sa family namin before and after kayo naghiwalay, like?" J'mee wrote.
"Forda clout chasing amp you're getting too desperate and it's kinda funny," she wrote in another tweet.
In a now deleted Facebook post, Jason defended himself to J'mee.
"Sorry J'mee I didn't want to do this. I tried calling you but you blocked me everywhere," he said.
"I was caught off guard when you posted your tweets because one, I showed you this song last year July already so I don't get why you're surprised with the lyrics," he added.
Jason claimed that he reached out to Moira for months since their breakup last year.
"I visited May, August, October and December to give gifts for Christmas. I promised you I'd still be your kuya no matter what. But when your mom expressed that Moi didn't want me hanging out with you guys, I respected that. That's why I stopped visiting," he explained.
"You didn't see kung paano ako lumuhod at umiyak so she would take me back, you didn't see kung paano siya nagbasag ng baso to shut me up, you didn't see kng paano siya galit na galit noong nagpadala ako ng food sa kanya 'cause I thought she was sick and how she told me to never go near her again. You don't know how I would wait outside the condo sa driveway para ma-timingan lang siya kausapin."
"I've been good to you and your family. And I'm sorry if you were fed false/exaggerated/filtered details, but I gave my all to try to get her back," he added.
Jason and Moira broke up last year after getting married in January 2019.
RELATED: WATCH: Jason Hernandez reveals 'mystery girl' in new song hinted at ex Moira Dela Torre