EDITORIAL - Migrant Workers Day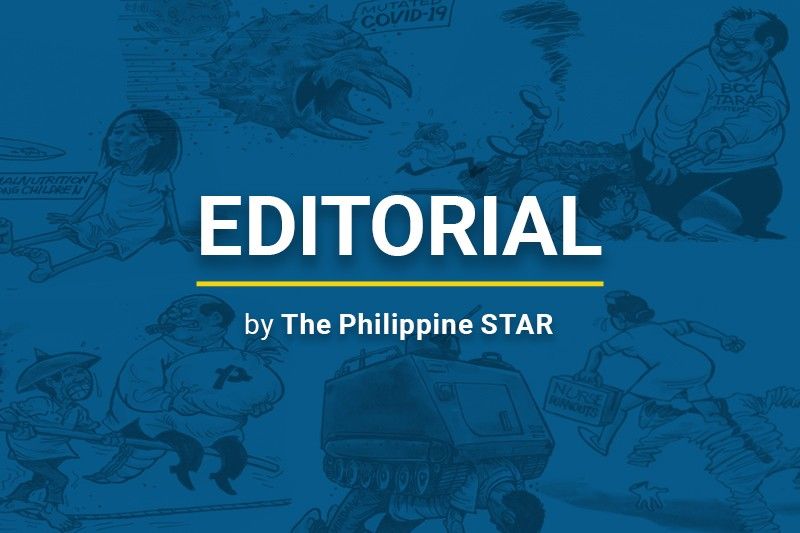 Since Republic Act 10022 was signed into law in 1995, the country has observed June 7 as Migrant Workers Day. With their remittances fueling the country's consumer-driven economic growth even during global downturns, overseas Filipino workers have been hailed as heroes. But the underlying reason for the OFW phenomenon is unflattering for the country. About a tenth of the Philippine population found it necessary to work overseas due to lack of opportunities in their own country. Many more are hoping to become OFWs.
The resulting skills drain has long been felt in many industries. The exodus of nurses and other healthcare workers was keenly felt at the height of the COVID pandemic. The problem has aggravated the limited resources available for the rollout of the universal health care program and other subsidized medical care services such as those for mental health and persons living with HIV/AIDS.
Because of the ever-growing number of OFWs, the government has found it necessary to create a new department to address their concerns. The Department of Migrant Workers greeted OFWs yesterday, but also highlighted the "issues" the workers faced. As declared by the DMW, these include exploitation and abuse by OFWs' employers, excessive working hours and lower wages compared to those of local workers, and denied basic rights and protections.
OFWs may also be vulnerable to discrimination and xenophobia, the DMW pointed out. They may be unable to access basic services in the host country such as healthcare and social security as well as education for their children in case entire families are accepted as migrants. "They often face difficult and dangerous conditions," the DMW declared. "In many cases, they are unable to return home to see their families because they cannot afford the cost of travel."
Such warnings have been aired almost since Filipinos started leaving the country to find jobs with higher pay overseas in the 1970s. Yet the OFW phenomenon has not only persisted but also grown exponentially in the past decades, creating a serious brain drain and skills drain in the country.
Millions have left to pursue the American dream – the belief that equal opportunities are available for everyone to attain their highest aspirations, regardless of their income status, race or other circumstances at birth. The Filipino Dream, on the other hand, seems to be to leave the Philippines. Reversing this aspiration must be the goal that the government commits to pursue every Migrant Workers Day.