'Chedeng' intensifies to typhoon, but heavy rain not expected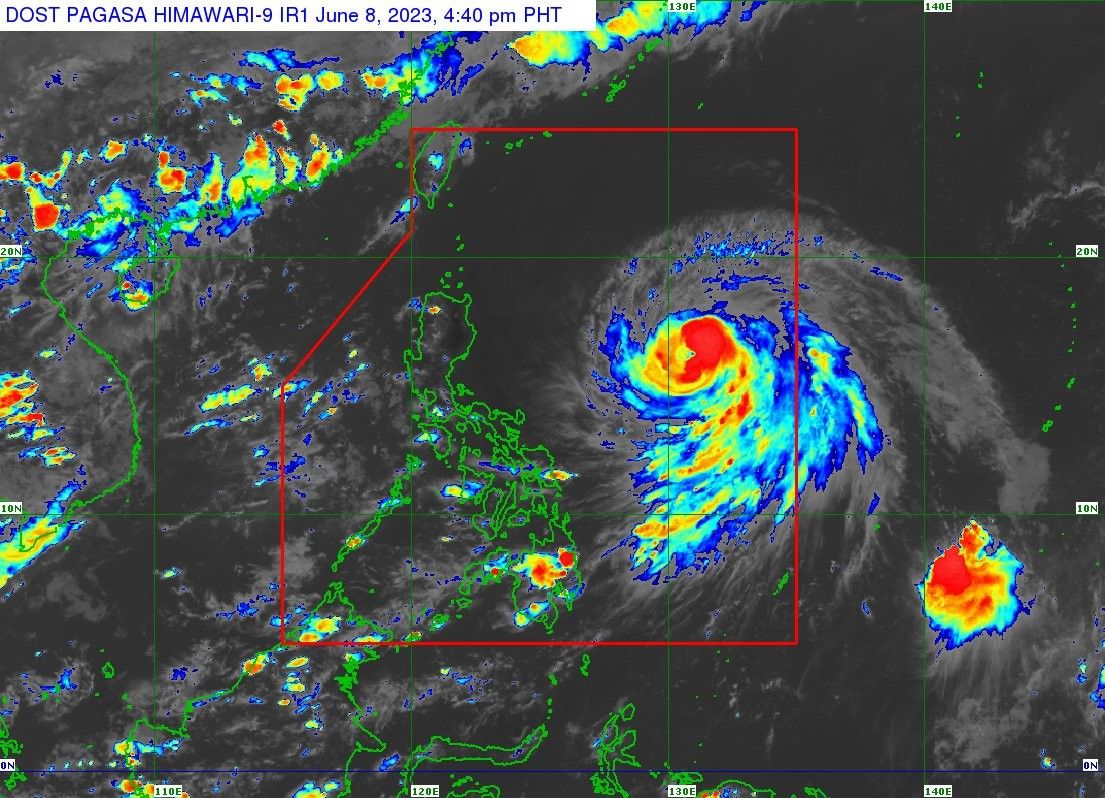 MANILA, Philippines — Severe tropical storm Chedeng (international name: Guchol) has intensified into a typhoon Thursday afternoon but the state weather bureau said it will not be bring heavy rains to any part of the country in the next three to five days.
Chedeng's eye was last seen 935km east of Central Luzon moving northwestward at 15 kilometers per hour, with winds of 120kph and gusts of up to 150 kph.
As of PAGASA's 5 p.m. weather update, the typhoon is expected to enhance the southwest monsoon although conditions may change depending on its movement.
The state weather bureau said hoisting wind signals as well as rough sea conditions are so far unlikely.
Gusty conditions tomorrow are expected over Visayas, Romblon, Occidental Mindoro, the northern parts of Palawan — such as Kalayaan, Calamian, and Cuyo Islands — Surigao del Norte, Dinagat Islands, and Camiguin. Similar conditions are expected over Visayas, Calabarzon, Mimaropa, the Bicol region, Camiguin, and Dinagat islands.
"A weather advisory will be issued by PAGASA should there be an increasing chance of monsoon heavy rainfall within the next three days," the advisory read.
Chedeng's forecast position
June 9, Friday at 2 a.m. - 885km east of Central Luzon
June 9, Friday at 2 p.m. - 875km east of Northern Luzon
June 10, Saturday at 2 a.m. - 875km east of Northern Luzon
June 10, Saturday at 2 p.m. - 905km east of extreme Northern Luzon
June 11, Sunday at 2 a.m. - 900km east of extreme Northern Luzon
June 11, Sunday at 2 p.m. - 1,020km east northeast of extreme Northern Luzon
June 12, Monday at 2 p.m. - 1,500km east northeast of extreme Northern Luzon (outside PAR)
June 13, Tuesday at 2 p.m. - 2,030km northeast of extreme Northern Luzon (outside PAR)