DMW inks partnerships on entrepreneurship programs, skills training for OFWs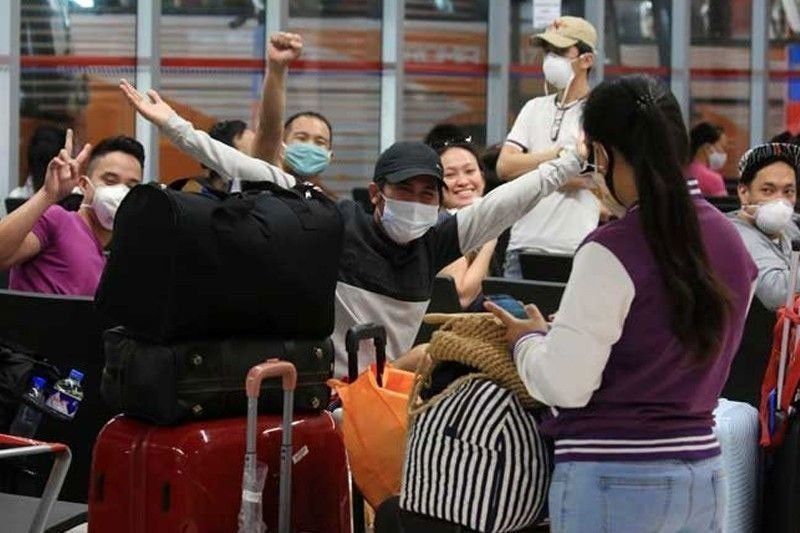 MANILA, Philippines — On National Migrant Workers' Day, the Department of Migrant Workers forged several partnerships—from the Department of Trade and Industry and with civil society organizations—to support overseas Filipino workers who wish to start their own businesses.
The agreement with the DTI will allow OFWs to have an easier time registering their businesses and give them access to trade department's business training and development programs. This also means that the companies or products of OFWs will have the opportunity to be linked with bigger firms and government agencies.
The government will also provide financial literacy training courses for OFWs and their families through the DMW and Overseas Workers Welfare Administration across the country.
"Our OFWs contribute to our economy through their dollar remittances but at some point in their lives, they would also need to come home and create sustainable sources of income through entrepreneurship, sound investments or by landing a better job here at home," Migrant Workers Secretary Susan "Toots" Ople said in a statement on Wednesday.
The DMW said it will be identifying potential OFW beneficiaries and applicants to the programs with DTI.
Aside from the DTI, the department also made a deal with the Cooperative Development Authority to encourage OFWs to join business cooperatives, while financial literacy programs will be done with Western Union and PLDT Global.
Agreements with civil society organizations were also made to look after the welfare of OFWs. The DMW also inked a partnership with the Wimler Foundation Hong Kong Ltd., a group that provides mentoring and counseling services for OFWs, and with the Atikha Overseas Workers and Communities Initiatives to provide pre-migration orientation seminars.
The DMW also sought a partnership with F.R. Sevilla Industrial and Development Corp. for skills training programs, specifically for construction workers.