Marcos Jr. promises to work for improved ties with OFW host countries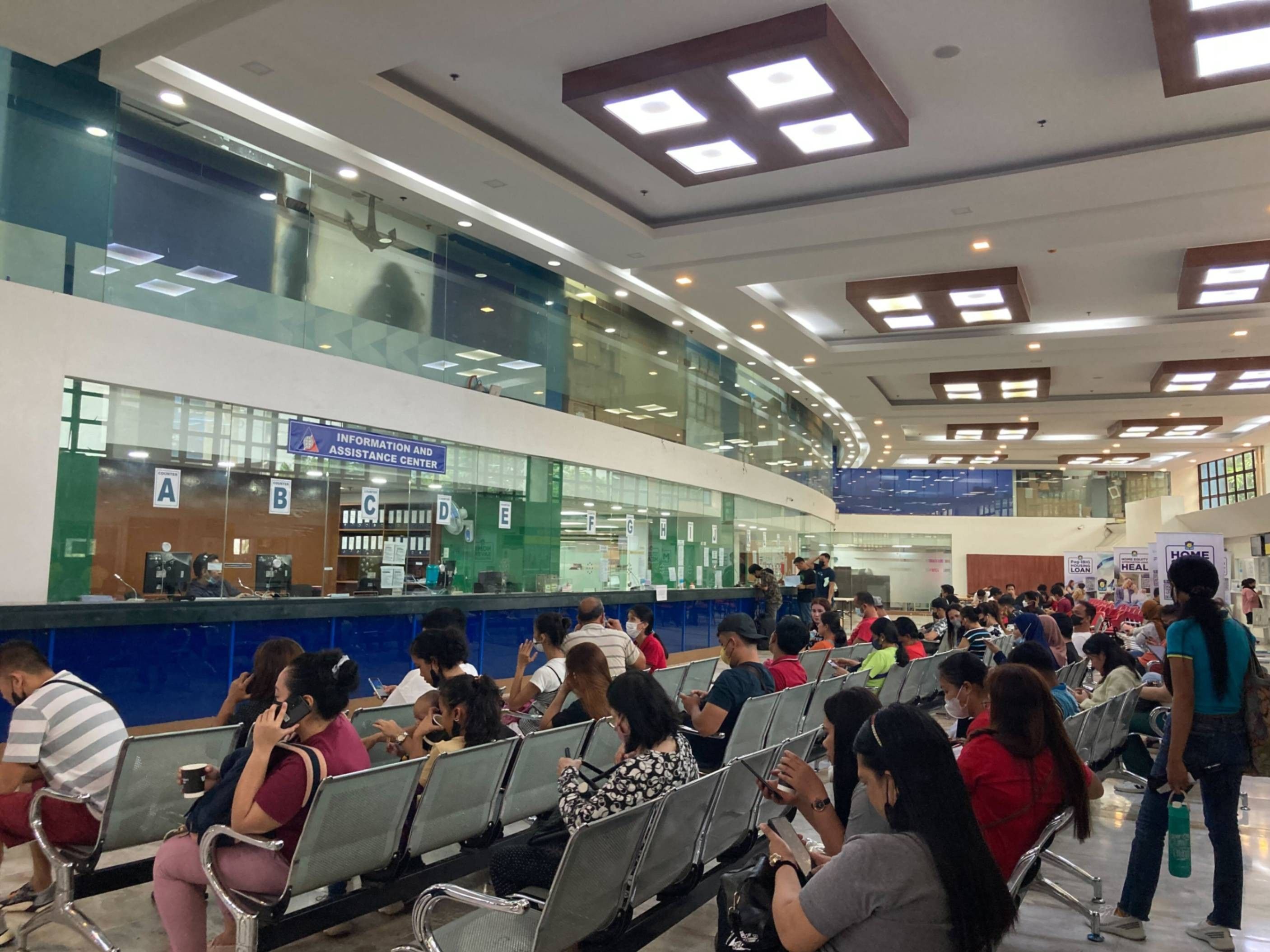 MANILA, Philippines — The government on Wednesday honored overseas Filipino workers, with President Ferdinand "Bongbong" Marcos Jr. calling them "modern day heroes" as he promised to work more closely with governments of host countries to better protect migrant workers' welfare.
The president on Wednesday recognized the challenges that come with choosing to work overseas to provide for families back home, a phenomenon that has been happening for the past five decades.
"We understand the challenges you face being far from your loved ones, adjusting to new cultures and overcoming barriers and that is why in this administration, we'll continue to foster stronger ties with countries that host our migrant workers, ensuring your safety, welfare, and well-being," Marcos Jr. said in a video greeting.
RELATED: Workers remind Marcos: Quality, better-paying jobs needed back home
Migrant Workers Secretary Susan "Toots" Ople, in a separate video, said that the department is ready to serve OFWs every day to make sure that they are able to fulfill their goals either here or overseas.
The Department of Migrant Workers, together with the Department of Trade and Industry, launched on Wednesday a program to provide business training and financial programs for OFWs and their families to help them "create sustainable sources of income" through entrepreneurship and investments, or if possible, allowing them to get better jobs in the Philippines.
The money sent back home by OFWs remain a key part of what spurs the country's economy, with remittances last year reaching a record high of $36.14 billion as more countries reopen.
A survey done by the Social Weather Stations in December last year showed that at least 7% of Filipino households are home to OFWs, with 75% of them regularly sending money back home.
Latest figures from the Philippine Statistics Authority show that there were at least 1.83 million OFWs deployed around the world in the April to September period in 2021, while at least 800,000 were deployed in 2022.
"Your hard-earned reward has likewise nurtured dreams, elevated livelihoods, and fueled the engine of progress in our beloved Philippines," Marcos Jr. said.
READ: Marcos wants OFW investments, but overseas Pinoys face tough times too
'Bagong bayani'
"Modern day heroes" or "bagong bayani" is a term the government often uses to describe OFWs, who have mixed feelings about the term. It was first used by former President Corazon Aquino in 1988 when she visited OFWs in Hong Kong.
That term is no longer used in a positive light by migrant workers, Migrante International Chairperson Joanna Concepcion said, adding it is often used to express frustration at government services that they see as lacking.
"It's always in the context of anger," Concepcion, who lobbies and campaigns for migrant workers' welfare, said in an episode of Philstar.com's "Why Naman?" She said OFWs would even say: "I thought we were considered modern day heroes? Why would the government treat us this way?
The OCTA Research group's Tugon ng Masa fourth quarter survey in 2022 showed that 36% of Filipinos were not satisfied with the work of the DMW and only 10% said they were satisfied with it.
Families of OFWs then were complaining about the months-delayed balikbayan boxes from overseas that the Bureau of Customs found to be abandoned by freight forwarders. Meanwhile, the government was also investigating issues of an illegal trafficking scheme to crypto-technoparks in Cambodia and Laos.
Marcos Jr. and Ople's first year in office have so far been hounded by OFW and human trafficking-related issues. The Philippines is currently dealing with the Kuwaiti government's decision to suspend issuing new entry visas to Filipinos, a development that came months after another Filipino domestic worker was killed in the Gulf state.
READ: DMW assures OFWs affected by Kuwait ban: All will be deployed eventually