It's official: Abueva, Romeo, Perkins, Tautuaa out for Gilas in Asiad
September 23, 2023 | 5:04pm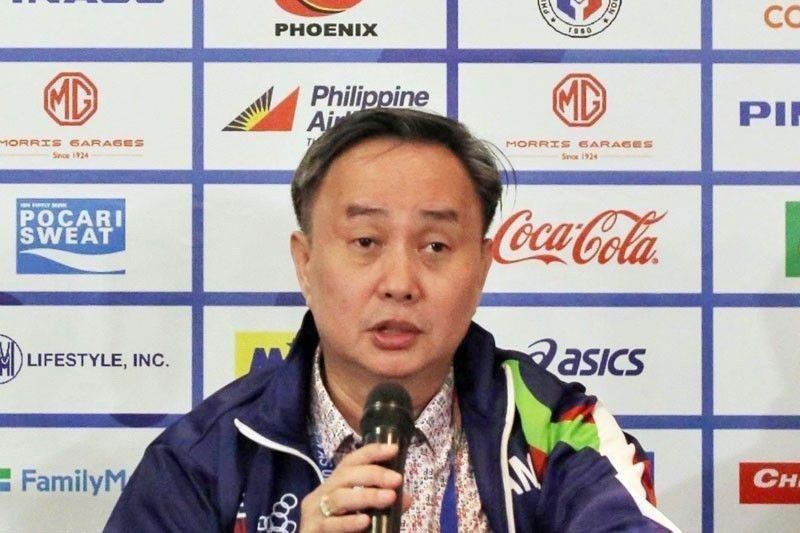 MANILA, Philippines -- The petition of the Philippine Olympic Committee (POC) regarding the inclusion of the four original Gilas Pilipinas team members has been "officially denied," the POC said.
Terrence Romeo, Calvin Abueva, Jason Perkins and Mo Tautuaa were ruled ineligible a few days before the team was set to fly to China for Gilas Pilipinas' stint in the 2022 Asian Games in Hangzhou due to technicalities.
The four players were not included in a list of 37 players submitted to the Hangzhou Asian Games Organizing Committee.
POC president Bambol Tolentino on Saturday answered in the affirmative when asked in an interview aired on One PH's Power and Play if the appeal has been officially declined.
However, Tolentino reiterated that they will still continue to appeal for the inclusion.
"Yes [it has been officially declined.] That is why, even if they decline it 1,000 times, I will appeal 1,000 times more," he said in Filipino.
"Even if they reject us 1,000 times, I will push for 1,000 times more. I do not care if they reject and reject, I will appeal, until the games have not officially started," he added.
Four players were tapped to replace guard Romeo, forwards Abueva, Perkins and center Tautuaa.
These are guards Chris Ross, Kevin Alas and Marcio Lassiter, and forward Arvin Tolentino.
The POC president said that the Samahang Basketbol ng Pilipinas might have been too busy during the FIBA World Cup, which led them to come into the Asiad a bit surprised with the developments.
"I'll be frank. Maybe they were too busy during the World Cup. I have told them, not only in basketball, that the Asian Games is the Olympic of Asia. We cannot belittle the Asian Games," he said.
"So we need to send the best. We have notices, deadlines, long lists and we repeatedly tell them. But, you know, as Filipinos, it was last minute," he added.
Gilas held a final practice on Saturday morning.
In their tune-up game against the Korean team LG Sakers Friday afternoon, Ross, Alas, Lassiter and Tolentino suited up.
Romeo, Perkins and Tautuaa, including possible replacement player Stanley Pringle, watched the game on the sidelines.The Asiad is set to start Saturday evening.
Gilas will be facing Bahrain in its first game of the tournament on Tuesday, September 26.