DMW: Overstaying OFWs deported from Kuwait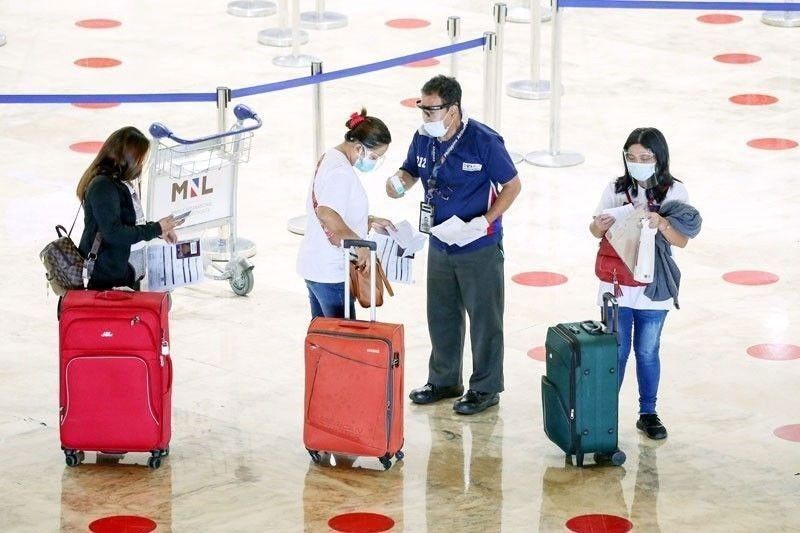 MANILA, Philippines — The Department of Migrant Workers (DMW) yesterday confirmed that a number of overstaying Filipino workers have been deported from Kuwait.
DMW Undersecretary Hans Cacdac, however, said they could not ascertain yet the actual number of overseas Filipino workers (OFWs) deported from Kuwait.
Cacdac reported that between May and June, a total of 644 distressed OFWs have been repatriated from Kuwait.
Asked to confirm reports that 300 OFWs staying in unlicensed shelters in the Arab country are set to be deported, Cacdac replied, "We are still confirming the information, but what we know is that 644 OFWs returned from Kuwait."
"Some of the repatriates had expired visas so they were deported by the Kuwaiti government," he added.
According to Cacdac, two more flights with distressed OFWs on board are set to arrive in the Philippines this week.
He said most of the repatriates had filed labor cases against their employers.
Cacdac said the Philippine government provides shelters for OFWs while being endorsed to the Kuwaiti Ministry of the Interior and the immigration department.
The Kuwaiti government previously asked the Philippines to shut down shelters housing migrant workers who escaped from their employers.
The Philippine government maintained that it is obliged to protect Filipino workers in Kuwait.
Cacdac said Filipinos staying in Philippine shelters are not fugitives but distressed workers.