Marcos: NFA Council raises buying price for palay
September 19, 2023 | 12:00am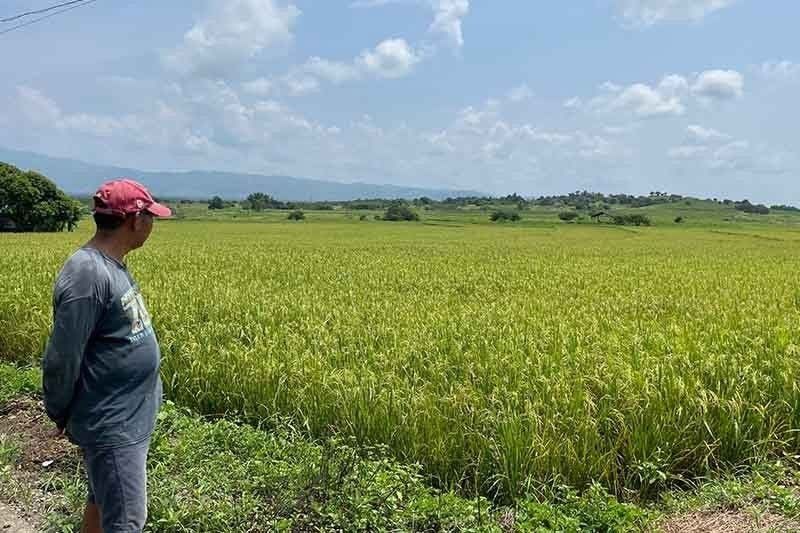 MANILA, Philippines — The National Food Authority (NFA) Council has set new buying prices for palay or unhusked rice to increase the income of farmers, President Marcos announced yesterday.
In a video statement, Marcos said the NFA buying price is now P19 to P23 per kilogram for dry palay and P16 to P19 per kilogram for wet palay.
"We did that to ensure that we can provide our farmers a good livelihood," the President said in Filipino.
The decision was made yesterday during a meeting of the Marcos-led council, which tackled palay prices because of "changing production and market conditions," Malacañang said in a statement.
Marcos, who concurrently serves as agriculture secretary, is the chairman of the NFA Council.
The President said the production cost of farmers ranges from P14 to P15 per kilogram so the new prices would augment their income.
Citing the NFA, Presidential Communications Secretary Cheloy Garafil said the original buying price proposals of P20 and P25 per kilogram were "too high" and could spike retail prices.
Garafil added that the Department of Agriculture is ready to support the NFA's proposal but at a level of P23 per kilo. The approved new prices would balance the profit of farmers and not affect retail prices as much, the grains agency added.
According to the NFA, if the new buying price of dry palay is at P23 per kilogram, the procurement fund needed would be P15 billion at the maximum. If it is pegged at P25 per kilogram, P16 billion would be needed for palay procurement.
National Economic and Development Authority Secretary Arsenio Balisacan said at the farm gate level, the NFA procurement would be concentrated in areas where there is excess supply relative to local demand.
Smuggled rice
The Bureau of Customs (BOC) on Sept. 16 discovered an estimated P400 million worth of alleged smuggled goods, including P90.2 million worth of rice stored in three warehouses in Antonio Rivera St. and Dagupan St. in Tondo, Manila.
In a statement, BOC Commissioner Bienvenido Rubio said that the P90.2 million represents 36,086 sacks of rice that were allegedly illegally imported from Vietnam, Thailand and Myanmar.
The commissioner is not discounting the possibility that the rice being stored in the warehouses were intended for hoarding to keep prices high.
BOC Customs Intelligence and Investigation Service director Verne Enciso said that at present, "the Tondo rice is still under verification" so the government has not yet decided if the sacks of rice would be sold as additional supply in the market or if it can be turned over to the Department of Social Welfare and Development.
Meanwhile, the P310 million worth of assorted goods were composed of children's toys, cosmetics, kitchenware, household wares, videoke machine, fabrics, cosmetics, pharmaceutical products, shoes, apparel and general merchandise.
In Congress, House Minority Leader Marcelino Libanan urged the government to keep the caps on rice prices as "long as these are needed to safeguard consumers against price shocks."
"If necessary, the government should also subsidize rice traders, not just small retailers, in order to keep the price caps sustainable," noted the representative of 4Ps party-list. — Evelyn Macairan, Ramon Efren Lazaro, Sheila Crisostomo