Scammers' tactics evolving – ACG
September 19, 2023 | 12:00am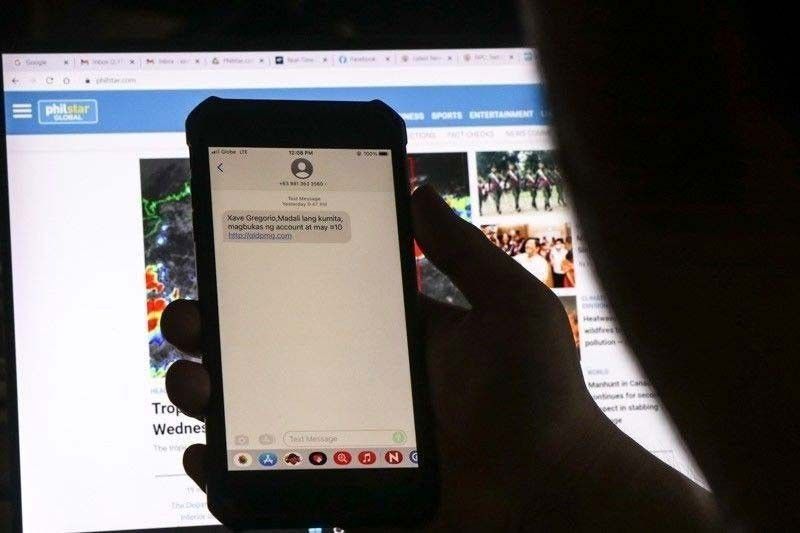 MANILA, Philippines — Scammers are finding new ways to trick people after the full implementation of the SIM Registration Act, according to the Philippine National Police-Anti Cybercrime Group (PNP-ACG).
"Scammers have ingeniously charted new courses for their deceptive operations in the aftermath of the SIM card registration law's implementation," the PNP said in a statement on Monday.
PNP-ACG noted that scammers are "far from idle" even if data showed there was a 50 percent decrease in SIM-related crimes, from 2,318 cases one month before the law's implementation to 1,134 cases a month after.
Scammers have procured inactive SIM cards, which would serve as a conduit to intercept one-time passwords and access social messaging applications such as WhatsApp, Telegram and Viber.
Through these applications, scammers would utilize over-the-top services, effectively evading the scrutiny of telecommunications companies.
PNP-ACG director Brig. Gen. Sidney Hernia said they are "tirelessly working to investigate and combat these evolving scams."
Phishing
Incidents of phishing in the first half of 2022 surpassed the number of cases from the entire year of 2021, according to Sen. Mark Villar.
"In that period, over 1.8 million attacks have been detected compared to 1.34 million attacks in 2021," he said during the public hearing of the Senate committee on banks, financial institutions and currencies yesterday.
The country had the greatest number of financial phishing attempts in Southeast Asia from February to April 2022, according to Kaspersky Security Network.
Villar said the Anti-Financial Account Scamming Act or AFASA – a collective name for three Senate resolutions, four Senate bills and a House bill – would address the problem of criminals tricking people into revealing sensitive information to steal money.
Sen. Sherwin Gatchalian supported the passage of the measures, saying that financial institutions "have been fooled" by online scammers.
"I called the BSP (Bangko Sentral ng Pilipinas) at that time and, with due respect, I received very vague answers on how this type of fraud is being treated," he said, recalling a personal experience when someone who pretended to be him successfully convinced his bank to change his personal information stored in their computers. – Cecille Suerte Felipe