Israel awaits cues from Philippines' Horizon 3 in defense assistance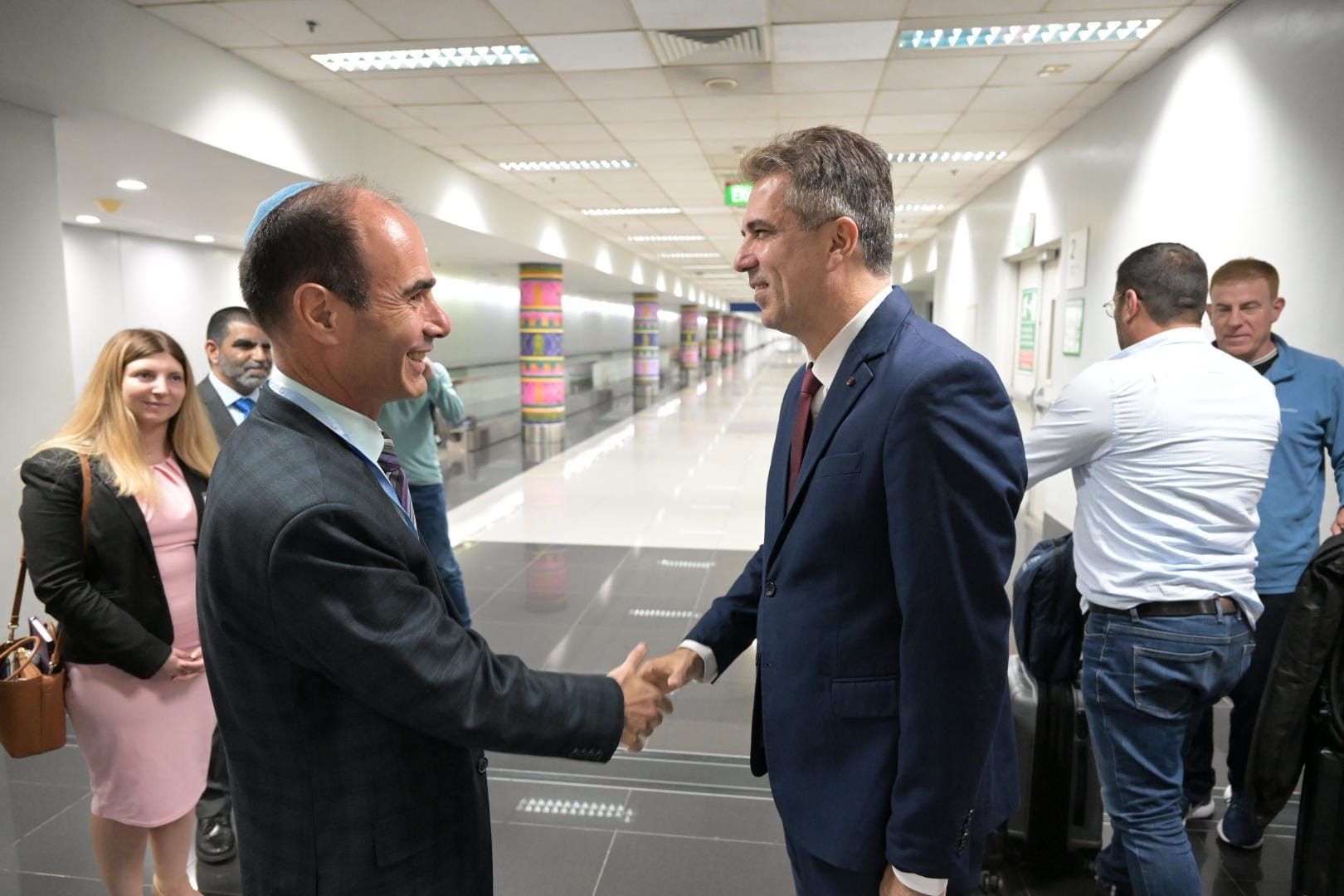 MANILA, Philippines — Israel said they are ready to help the Philippines to modernize its military—from the armed forces, to the navy, and the airforce—but Tel Aviv is still waiting for Manila's priorities for the Horizon 3 part of its military modernization program.
Manila is in the process of modernizing the capabilities of the Armed Forces of the Philippines. The project is now into Horizon 3 until 2028, which focuses on procuring defense equipment such as missile systems, submarines, and multi-role fighters.
"Everybody is waiting for the Horizon 3, which I think would give a better indication on the direction for the future so it's difficult to say," Israeli Ambassador Ilan Fluss told reporters on Thursday as he reflected on the successful two-day visit of Israeli Foreign Minister Eliyahu Cohen earlier this week.
Tel Aviv hopes "to see a continuation of Israeli involvement" in the modernization program, he added.
"I know the Israeli companies are offering—and I cannot go into the details—offering a lot of different kinds of technologies, which are all proven, I would say proven in combat in Israel," Fluss said, adding that there are some agreements that are still awaiting implementation.
The envoy added that the Philippines has expressed interest in procuring more of its equipment and systems.
READ: Enhancing defense relations, Israel shares anti-drone expertise with PHL
The Philippine Navy recently acquired two new missile-capable Shaldag Mk. V patrol boats and have recently unveiled a newly-upgraded shipbuilding center in Cavite, a project done to complement the navy's Fast Attack Interdiction Craft-missiles acquisition project with Israel Shipyard, Inc.
"I saw a little pride in the Navy of having really modern, quality, top-notch technology, which are being dispatched and being in-service now in the navy," Fluss said.
READ: Navy gets 2 new missile-capable patrol boats
The Israeli embassy in the Philippines has formally opened offices for its defense and economic attachés to build closer security and trade ties with Manila. Fluss said the defense attaché will be in charge of future government-to-government deals.
During Cohen's visit, the Philippines and Israel agreed to collaborate more on areas such as water management, agriculture, and environmental protection.