DFA: Kuwait can 'do more' to protect Filipino migrant workers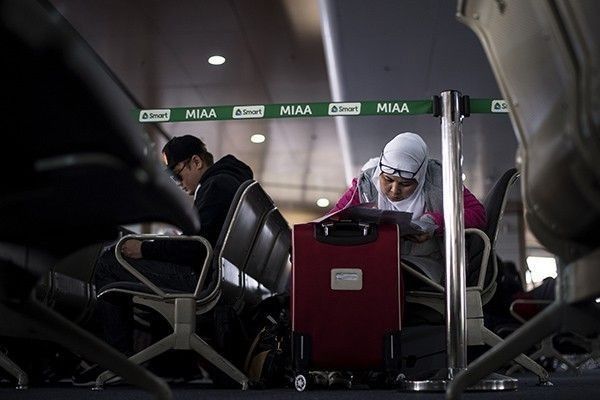 MANILA, Philippines — The Philippines said Kuwait can help protect workers deployed in the Gulf state more—for example, giving them access to the internet or allowing them to keep their own passports—so they don't have to keep running away from employers.
"What we think though is that perhaps they could do more to prevent these cases of… runaway Filipinos because one thing that's essential is to recognize the rights of the Filipinos," Foreign Affairs Undersecretary Eduardo De Vega told the ABS-CBN News Channel's "Headstart" on Tuesday.
The kafala system, which is in place in Bahrain, Jordan, Kuwait, Lebanon, Oman, Qatar and the United Arab Emirates, requires migrant workers to be sponsored by a citizen or company in the host country. Migrant workers' groups have pointed out that this is the root of abuse issues.
Sponsors have nearly total control over workers' employment and immigration status, leaving them prone to exploitation.
The Kuwaiti government suspended issuing visas to Filipinos last month over Manila's alleged violations of their bilateral agreement. The shelters for runaway or distressed overseas Filipino workers the Philippine embassy runs there were among the issues raised by local authorities.
The Philippine embassy in Kuwait estimates that at least one in every 400 Filipino household workers has tried to escape from their abusive employers. There are nearly 200,000 Filipino domestic workers in Kuwait.
"We don't want to see shelters but for us not to put up more, we have to have [fewer] runaways," De Vega said.
Talks may continue
Manila has been firm that it was not violating any terms of its bilateral agreement with the Gulf state as the country was simply implementing policies required under the constitution.
"I'd rather not say that we're violating anything when we're just protecting our workers, but if the Kuwaitis find it excessive, then let's sit down and let's see what we can do," de Vega said.
READ: DFA: Law requires shelters in Kuwait and other countries with many OFWs
The Philippines temporarily suspended the deployment of first-time household workers to Kuwait in February after the murder of yet another Filipino domestic worker, Jullebee Ranara, made headlines in January.
News of the visa suspension broke in May and senior officials from the DFA and the Department of Migrant Workers recently flew to the Gulf state to clarify details. De Vega said talks may continue next month.
For now though, the DFA is assisting in the repatriation of over 660 Filipinos who have been waiting to travel back home after waiting for their exit permits from the Kuwaiti government, which then helped decongest Philippine shelters there.
"It showed that Kuwait is capable of and willing to issue exit permits, if necessary, so they were able to go home finally after several months and we have decongested the shelters," de Vega said.
"There's only a hundred, slightly over a hundred remaining so we hope that within a week we're going to exit permits and we get to bring them home too."