Team Philippines competes at Asia Finals of Toyota Gazoo Racing GT Cup 2023
October 16, 2023 | 2:00pm
MANILA, Philippines — Russel Reyes, 22, has always been interested in car racing because of the thrill that it provides. But, it's not that simple to get inside a racetrack and drive fast cars. Motorsports, after all, is expensive.
Then comes simulation racing, and it's where Reyes has found an accessible platform where he can "replicate the feeling."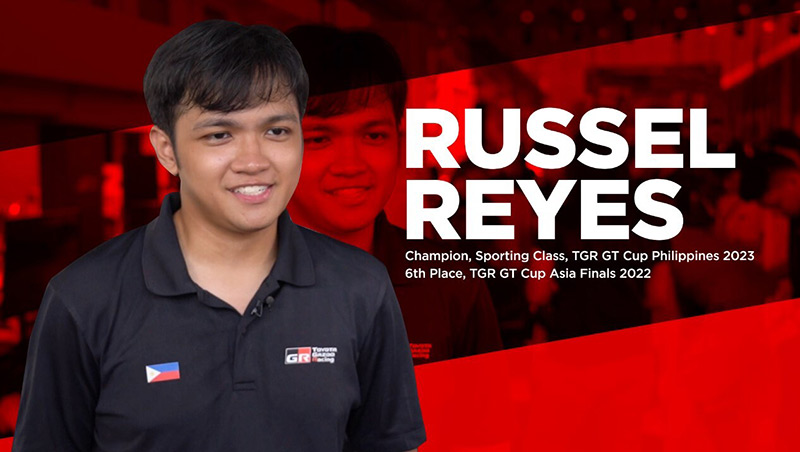 "Sim racing and real racing are very similar. The difference only is the G force. In sim racing, you don't feel the movement. But in sim racing, you can translate what you learn to real racing. So it's a good training before you go out on the track. It saves time and money practicing and you can also find coaches," he told Philstar.com in an exclusive interview.
Little did he know that sim racing would actually take him to national and regional competitions. Reyes is bound for Kuala Lumpur, Malaysia to compete in the Asia Finals of TOYOTA GAZOO Racing Gran Turismo Cup (TGR GT Cup) on September 24.
He rose to the challenge and became the champion during the TGR GT Cup Philippines 2023 National Finals last August 24.
"Since I started sim racing in the GT Cup, it's been very fun. I met a lot of people along the way who are very important in my career. It got me a job as well so that's a huge milestone for me," Reyes shared.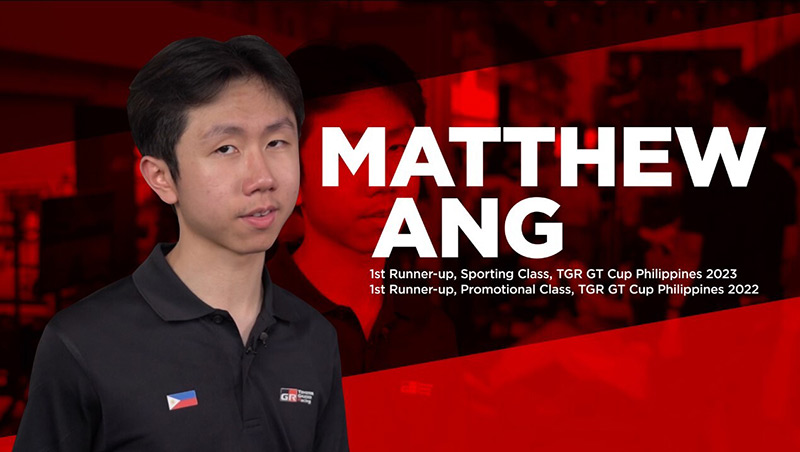 Similarly, Matthew Ang, 20, also got into sim racing because it was a great way to learn real racing. Finishing second place at the National Finals, he joins Reyes in Team Philippines.
Only on his second year participating in the TGR GT Cup, he is one of the youngest racers ever to represent the Philippines.
"My experience has been honestly amazing. Competing with these top-level drivers. I've learned so much about what I can and can't do on the track and what I need to improve on to get better and hopefully beat the other teams at the Asia regionals," Ang told Philstar.com in a separate interview.
Completing the country's representatives is Luis Moreno, 30, who finished third place in the National Finals. As the most senior of the three, he bags the most experience.
"I've joined the GT Cup since 2020 back when it was still called the GR Supra Cup. In 2021, I won the Sporting Class championship. . . This year, past champions were allowed once again so I was able to join the GT Cup for another shot at the regional finals," Moreno also shared in an interview.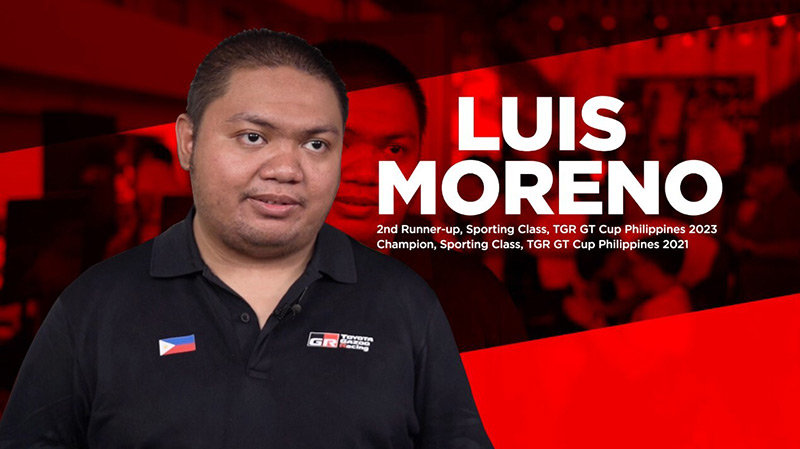 All three are busy training for the Asia Finals, putting in as much seat time as they can—or what Reyes described as all-nighters.
Ang, on the other hand, tries to dedicate at least six hours of seat time every other day to get comfortable with the different Toyota cars they might race with at the regionals.
"We don't really have any details yet on what kind of races we are expecting at the regional finals. The best thing we can do for now is to get as much seat time as possible with the daily multiplayer races in Gran Turismo and just try to put in the laps as much as we can—with friends and with some of our competitors actually on the online world," Moreno explained.
Together, Reyes, Ang and Moreno are just all excited and honored to compete for the country.
"It's very exciting because you get to battle with stronger drivers who are at the top of their game. To be able to prove yourself to them, it feels very good for me," Reyes said.
"It's an honor to be representing the Philippines in the TGR GT Cup Asia, coming up this month. To make it even more special, it's going to be at a live event in Malaysia. It's no longer going to be just an online thing anymore," Moreno for his part expressed.
"Guys, please watch the TGR GT Cup Asia Finals on September 24. You're not going to regret it. I swear. Maybe an hour or two hours of your time. It's just so amazing and it's just filled with action and we're fighting just for you," Ang invited.
The TGR GT Cup 2023 Asia Finals is happening in Kuala Lumpur, Malaysia on September 24. The live event will be broadcast online on the Toyota Gazoo Racing Philippines Facebook page at 5 p.m.
For more information on TOYOTA GAZOO Racing activities, visit toyota.com.ph/gazoo and follow TOYOTA GAZOO Racing Philippines on Facebook, Twitter and Instagram.
---
Editor's Note: This #BrandSpace story is created with Toyota Motor Philippines. It is produced by the Advertising Content Team that is independent from our Editorial Newsroom.
---