Cone ready for war with Plan B
September 24, 2023 | 12:00am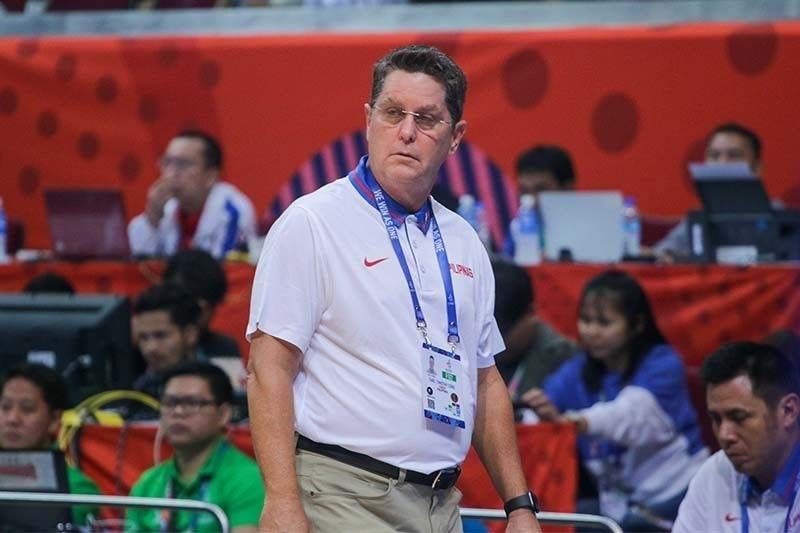 MANILA, Philippines — Gilas Pilipinas is going with Plan B for its Asian Games campaign.
Their first option fizzling out, Gilas coach Tim Cone and the team decided to name late additions CJ Perez, Arvin Tolentino, Kevin Alas and Chris Ross in the Final 12 that will do battle in the Asian Games in Hangzhou, China.
The quartet took the spots of original mainstays Calvin Abueva, Jason Perkins, Terrence Romeo and Mo Tautuaa, whose stints were eventually doomed by technicality, specifically their non-inclusion in the extended 37-man pool previously submitted to the Hangzhou organizing body.
Perez, Tolentino, Alas and Ross joined Cone's initial cast of Justin Brownlee, Ange Kouame, June Mar Fajardo, Japeth Aguilar, Scottie Thompson, Chris Newsome and Calvin Oftana as well as Marcio Lassiter, who replaced RR Pogoy (out on health reasons), in the delegation that flies to China today.
Gilas launches its Asiad bid on Tuesday in a Group C duel with Bahrain. The Nationals then clash with Asean rival Thailand on the 28th before locking horns with the Rondae Hollis-Jefferson-bannered Jordan on the 30th.
Meanwhile, after testing his foot in Friday's tune-up against Korean club Changwon LG Sakers, Brownlee said he's good to go for the Games.
In his first game back from the bone spur removal surgery he had last month, Brownlee played for 35 minutes and 18 seconds and scattered 19 points, five rebounds and three assists to lead Gilas to an 86-81 win.
"There's some discomfort but that's normal. I think it will go away as time goes along, hopefully go all away very soon," said Brownlee.
"It's definitely expected but at the same time, it's not bothering me too much where it has affected me. But I feel good."
The open tune-up against the import-flavored Sakers served as a good test before the Nationals take their flight to Shanghai then Hangzhou today.
"I think we played well, we moved the ball well, we did well in defense. We came a long way in a short amount of time. Definitely proud of the guys, the team looked pretty good," he said.