Azkals get shot in the arm with Weiss return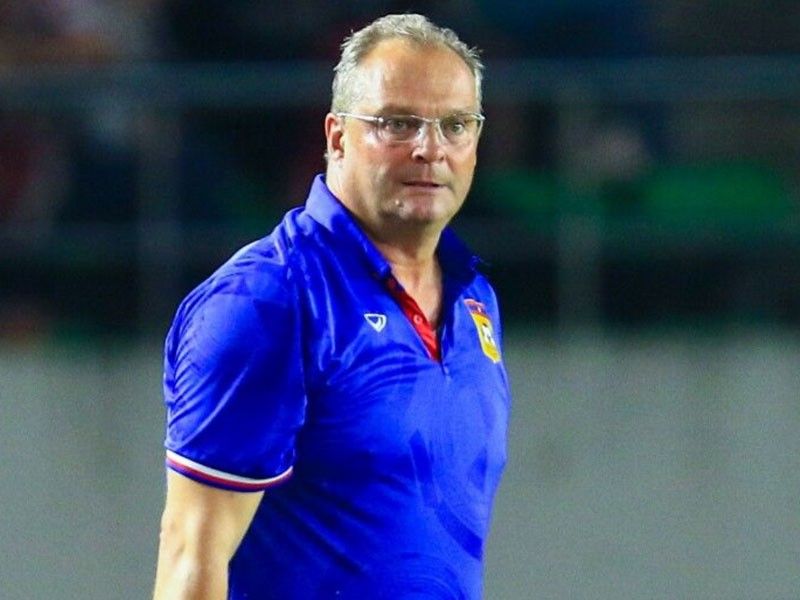 MANILA, Philippines – Comebacking German coach Michael Weiss has been tasked to re-energize the Philippine Azkals program and chart its course toward Asian-caliber status.
"What we're doing right now is we're trying to reinvigorate the Philippine Azkals and the reentry of coach Michael into the system will be a key element," team manager Dan Palami said Thursday as he joined Philippine Football Federation president Nonong Araneta and general-secretary Edwin Gastanes in welcoming Weiss back in the fold.
"He knows almost all the players and with the short time that we have for the coach to get to know the players, I think the advantage is that he knows almost everybody already."
Weiss had his first tour of duty in 2011 to 2013, a stint highlighted by a bronze medal in the 2012 AFC Challenge Cup and a 21-11-12 win-draw-loss record.
He signed an initial one-year contract for his second tenure, taking the reins as the Azkals gear up for the joint qualifiers for the 2026 FIFA World Cup and 2027 AFC Asian Cup in November.
Prior to that, Weiss will prepare the Pinoy booters for a pair of friendlies against Nepal and Chinese-Taipei on June 15 and 19, respectively, at the Rizal Memorial Stadium.
More friendlies are being arranged for the next Fifa windows in September and October to get the team equipped before plunging into action in the second round of qualifiers. The Azkals must finish in the top 2 of their group to get an outright ticket to the Asian Cup in Saudi Arabia and advance to Round 3 of the World Cup Qualifiers.
"I'm eager to start. At the end of the day, we're here to win games and to push the whole program forward. It might not be the most exciting times now but we want to start again and re-ignite the things we had before," Weiss said.
Weiss believes the Azkals have the tools to be a regular fixture in the Continental meet.
"If we can make it to the World Cup that would be surreal. Is it realistic? The Asian Cup, for sure. The Azkals must play in every Asian Cup," he said.
"We have quality players. If we can bring them here and play together on a regular basis (then the Asian Cup is achievable)," he added.
The Azkals had its first and so far only Asian Cup appearance in 2019 in the UAE, where they lost to Korea, China and Kyrgyz Republic in the group stage. They missed out on a return trip in the next competition set January 12 to February 10 next year in Qatar.