Batangas, Zamboanga, Sarangani post MPBL wins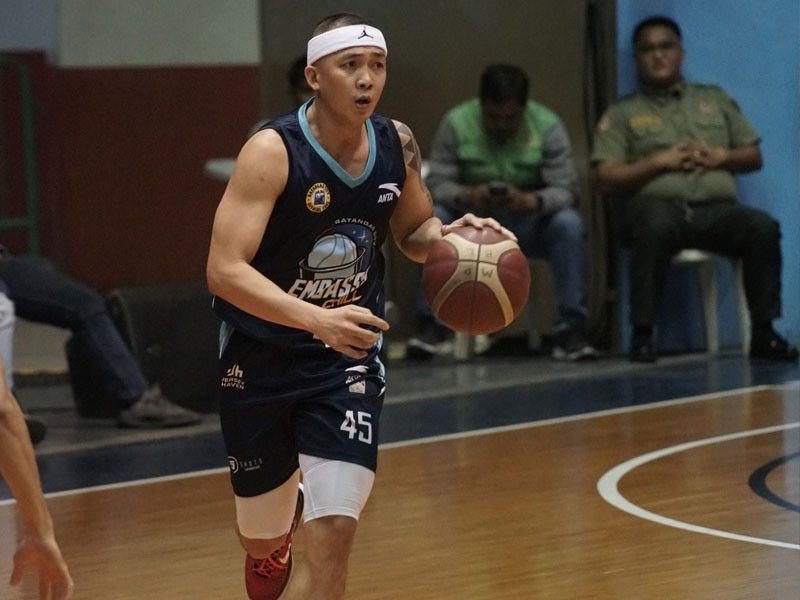 MANILA, Philippines – Title hopefuls Batangas and Zamboanga kept their drive in the OKBet-MPBL (Maharlika Pilipinas Basketball League) with contrasting victories on Tuesday at the Batangas City Coliseum.
Batangas City Embassy Chill met stiff resistance before subduing Pasig City MCW Sports, 80-74, while Zamboanga Family's Brand Sardines cruised past hapless Bicol, 93-64.
Both the Batangas Athletics and the Zamboanguenos raised their records to 8-2 in the single round-robin elimination round of the 29-team tournament.
Barely ahead, 58-55, after three quarters, Batangas called on Rhaffy Octobre and Jeckster Apinan to defuse Pasig's final assault.
Octobre poured nine of his 12 points and Apinan eight of his nine in the last 10 minutes as Batangas negated Pasig's total output of 18 and pulled it down to 7-4.
It was Juneric Baloria who earned best player honors, however, following a 20-point, five-rebound and two-assist line for Batangas, the MPBL inaugural Anta Rajah Cup titlist.
Pasig got 22 points, eight rebounds, three assists and two steals from Kenny Roger Rocacurva, 15 points and three rebounds from Ryan Paule Costelo, and 11 points from Robbie Manalang.
Although Zamboanga started flat and trailed Bicol, 37-36, at halftime, there were no stopping the Zamboanguenos once they hit their strides.
Dominating the boards, 52-39, Zamboanga led by 29 points twice, the first at 89-60 and the second at the final buzzer.
Judel Fuentes posted 12 points, 5 steals and 4 rebounds, while Jayvee Marcelino tallied 12 points, three rebounds and three assists for Zamboanga Coach Vic Ycasiano, who saw all the 15 players he fielded score.
Bicol, which plummeted to its 10th straight defeat, got 13 points from Dan Sara, 12 from Arvin Vitug and 11 from Denzel Wong.
Sarangani subdued Laguna Krah Asia, 101-85 in the opener to improve to 5-6. Laguna fell to 2-9 despite the 25-point outburst of Paolo Pontejos and the 18-point, 14-rebound output of Paolo Quiminales.
The MPBL visits the Cuneta Astrodome on Wednesday with a triple bill pitting Manila against Mindoro at 4 p.m., Pampanga against Quezon City at 6 p.m. and Paranaque against Pasay at 8 p.m.