B. League: Sotto continues to shine in Hiroshima win, Tamayo gets starting nod for Ryukyu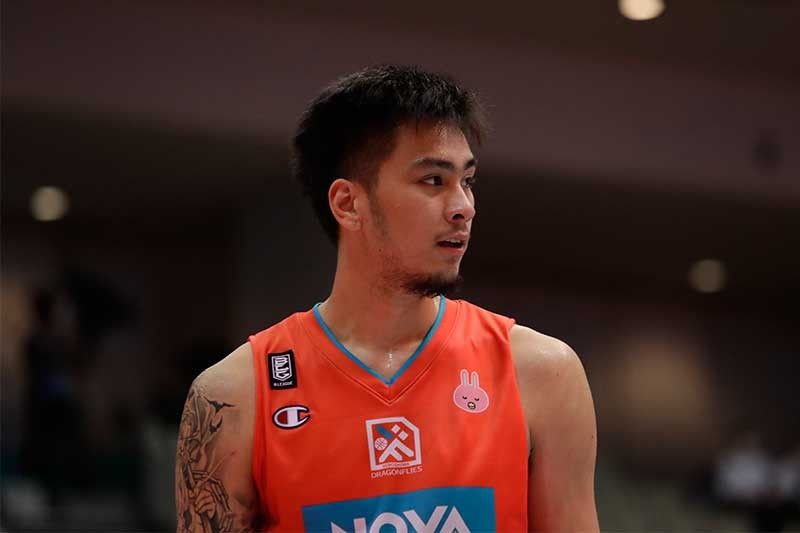 MANILA, Philippines — Kai Sotto remained consistent in his outputs for the Hiroshima Dragonflies as he played efficiently in the Dragonflies' 87-83 win over the Ibaraki Robots in the 2022-23 Japan B. League at the Adastria Mito Arena on Sunday.
Sotto, fresh from a double-double on Saturday, scored 14 points on 7-of-13 shooting while also nabbing nine rebounds. He also had three assists and two blocks.
Hiroshima recovered from a slow start in the first half as they outscored the Robots, 22-7, in the third salvo.
They extended their win streak to three and improved to 31-11 for the season.
Elsewhere, Sotto's pal Carl Tamayo got the starting nod for the Ryukyu Golden Kings in their 69-58 victory over the Shinshu Brave Warriors.
The former UP standout, however, went scoreless in more than 14 minutes of action. He chipped in four rebounds, one assist, one steal, and one block as the Golden Kings bumped up their record to 33-9.
Bobby Ray Parks, meanwhile, was not activated as they won over Osaka Evessa, 92-91, at the Park Arena Komaki.
Nagoya are sixth in the B. League standings with a 29-13 slate.
That's where the fortunes ended for the Filipino reinforcements as the others absorbed losses in their respective games.
Thirdy Ravena and the San-En NeoPhoenix slipped anew against the Sendai 89ers in overtime, 86-83, at the Tooyohashi City Gymnasium.
Thirdy finished with 15 points, 12 rebounds, five assists, three steals, and a block.
But it was not enough as San-En saw their record drop to 17-25.
His older brother Kiefer also took a loss as the Shiga Lakes fell against the Toyama Grouses, 94-85, at the Toyama City Gymnasium.
Kiefer was scoreless in almost 19 minutes off of the bench. He had two assists in the loss that saw Shiga fall to 6-36.
Matthew Wright's Kyoto Hannaryz lost to the Chiba Jets, 83-62, at the Kyoto City Gymnasium.
Wright tallied 14 points but shot poorly with a 4-of-15 clip along with three rebounds, and three assists for the 16-26 Hannaryz.