Aska, Beermen make amends
November 20, 2023 | 12:00am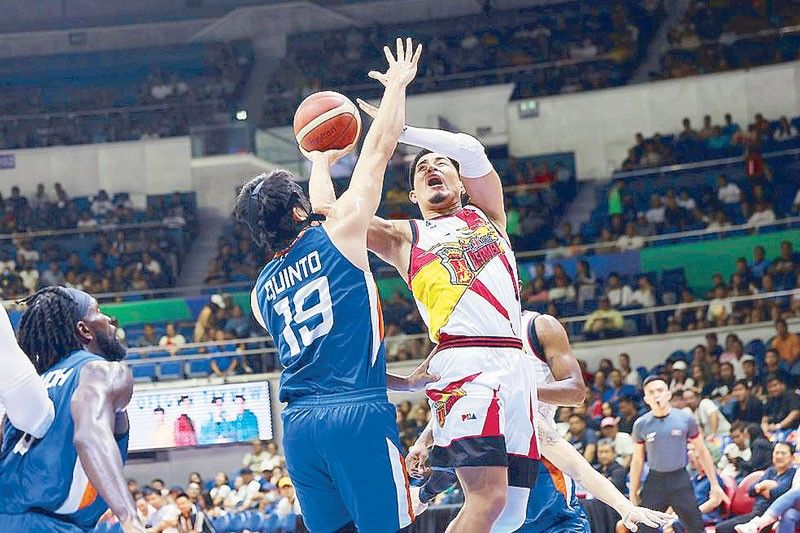 MANILA, Philippines — Lessons learned from its opening-game blunder, San Miguel Beer made sure there's no meltdown this time.
Pushing the right buttons after a furiously charging Meralco threatened to within four off a high of 21, the wiser Beermen hung tough and sealed a 93-83 bounceback in the PBA Commissioner's Cup yesterday at the Smart Araneta Coliseum.
It was a night and day difference from SMB's maiden assignment against NLEX last Wednesday, when they blew a 19-point tear and yielded a 113-117 heartbreaker in overtime.
One of the major course corrections was getting Ivan Aska to play until the final buzzer.
In the NLEX setback, debuting import Aska fouled out with still six minutes to go in the fourth and finished with 21 points and nine rebounds in 29 minutes of action. Against Meralco (2-1), fast-learner Aska committed only two fouls and logged close to 45 minutes, posting 27 and 13 while holding Bolts counterpart Su Braimoh to 15 after games of 34-14 and 40-16.
"I just learned my lesson. Last game was my first time. The coaches, staff and players helped me prepare for this game. I told myself I have to stay in the game and do what I do – play defense and offense," said Aska.
Not just him, but it was actually the whole SMB team that made amends.
"We relaxed. That's our learning process," said coach Jorge Gallent. "We're up by 19 but the energy just got out. So we just have to sustain our energy for 48 minutes and then we'll be fine."
Meralco threatened at 81-85 at the 2:14 mark but led by playing assistant Chris Ross, the Beermen delivered the coup de grace.
Later, streaking Magnolia (4-0) displayed its own never-say-die spirit in rallying from 26 down and securing a 93-91 steal against Ginebra (1-1).
Tyler Bey dropped 16 of his 31 in the fourth period, including the go-ahead charities, to save the Hotshots from a seemingly unsalvageable "Clasico" duel.