NU repulses Fil-Nation Select for NBTC 3-peat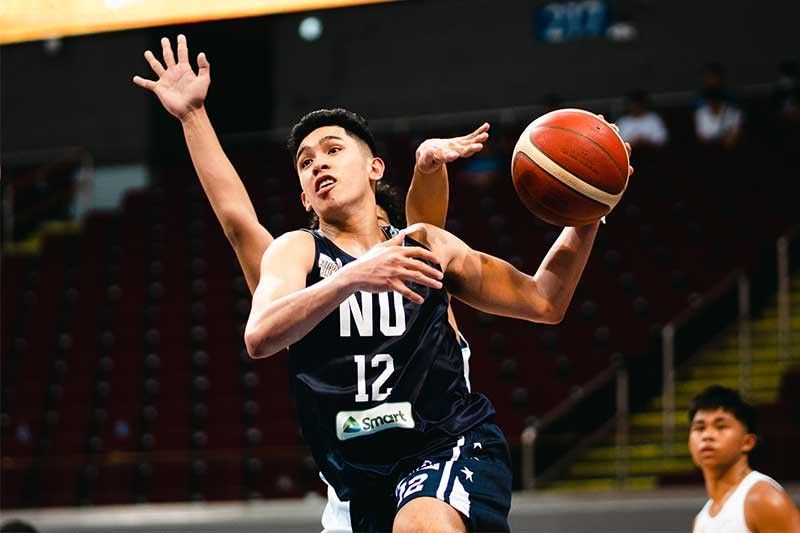 MANILA, Philippines — National U-Nazareth School repelled overseas powerhouse Fil-Nation Select USA, 75-64, and completed a three-peat in the Smart-NBTC National Finals Division 1 Sunday at the Mall of Asia Arena.
RJ Colonia rifled in 23 points while UAAP MVP Reinhard Jumamoy posted a 16-15-10 triple-double plus five steals as the top-seeded Bullpups capped a sweep of the 24-team tournament powered by Smart, SM, Strong Realty and Development Corp., Under Armour and Molten.
NUNS, which scored a 91-90 double-overtime win over Sacred Heart School-Ateneo de Cebu in the semifinals, thus atoned for its fall in the UAAP juniors basketball after being dethroned by Far Eastern U-Diliman.
And the Bullpups did it in roaring fashion with a finale win against no less than the stacked squad from the United States featuring Gilas Pilipinas youth and Filipino-American stalwarts Caelum Harris, Jacob Bayla and Zain Mahmood.
Jason Mandaquit (16), Bayla (13) and Harris (10) led Fil-Nation Select.
In the Division 2, Kit Martin Bonus put on a heroic performance as Team Tarlac essayed a pulsating 86-84 win from 20 points down over Royal Trading Star Don Bosco-Dumaguete for a stellar title run as the No. 23 seed.
Bonus sank the game-sealing buckets in the last 47 seconds, and added four rebounds, five steals and three blocks with Russel Jay Liwanag (18), Jahmir Adrian Eligado (16) and Earl Jaeron Sapasap (13) adding key contributions.
It was also Team Tarlac which eliminated UAAP powerhouse Ateneo in the semifinals, 86-77, before saving its best for last in the finale with a 20-point come-from-behind win.
Meanwhile, Nina Emnace fired 17 points as Fil-Nation Select USA ran away with a 63-54 win over National U-Nazareth School to become the inaugural champion of Smart-NBTC Girls Have Next.
Earlier, Arellano U standout SJ Moore (19) was hailed as the Most Outstanding Player in the Under Armour-NBTC All-Star Game after leading Team Hustle's 108-91 win over Team Heart.