House eyes 3-month suspension of fuel excise tax
September 19, 2023 | 12:00am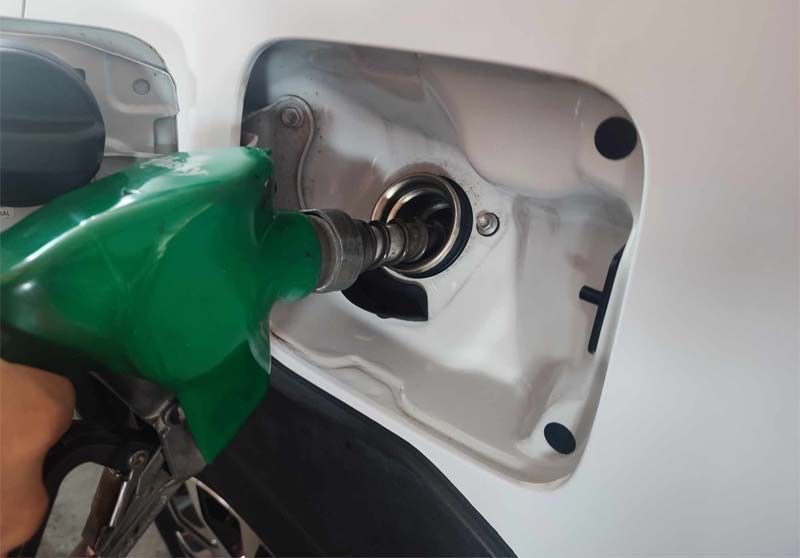 MANILA, Philippines — The House of Representatives, led by Speaker Martin Romualdez, met yesterday with oil industry players to discuss and possibly come up with "win-win solutions" – including suspending the excise tax on imported oil and bio-ethanol for three months – to soften the impact of the oil crisis on the country.
The meeting was held as pump prices were set to go up by at least P2 per liter today. Oil firms implemented increases in diesel and kerosene prices for an 11th consecutive week and gasoline for a 10th straight.
House Deputy Majority Leader and ACT-CIS party-list Rep. Erwin Tulfo said at a press briefing that the oil players also proposed a review of the Oil Deregulation law.
"So the plan was to suspend excise tax until December … So if ever it is suspended, it will have to be recommended by the Speaker to the President, only the President can do that – the suspension of excise (tax)," he noted.
Tulfo added that based on the computation of the industry, the prices of fuel would go down by around P10 per liter without excise tax and P4 per liter for bio-ethanol.
This, however, would translate to revenue losses amounting to P4.9 billion per month or around P14 billion in the next three months.
According to Department of Energy (DOE) Undersecretary Sharon Garin, the suspension of excise tax has been a proposal since five years ago.
"These were suggested solutions (by oil players) to suspend the excise tax, but this also came from the lawmakers … This has been a proposal I think five years ago (because) four years ago, there were also price hikes," she said.
Garin, however, pointed out that DOE could not make a position yet on amending the Oil Deregulation law because they have to consult first the Department of Budget and Management, Department of Finance and the National Economic and Development Authority.
"We have not submitted our position on suspension of excise tax. I think the proper avenue would be the DOF. We need to balance if we can afford losing the excise tax," she added.
At the meeting, Tulfo said they asked the industry what they could do to help the government solve the oil crisis.
"We asked 'what can you offer us?' They cannot answer so the meeting will have round two. They will be consulting daw with their sponsors, their chairman of the board, CEOs on what they can offer," he added.
In separate advisories yesterday, oil companies said prices would rise by P2 per liter for both gasoline and kerosene and a heftier P2.50 per liter for diesel.
The upward price adjustments will take effect at 6 a.m. today for most companies, except for Caltex which implemented the price movements at 12:01 a.m. and Cleanfuel which will implement it at 4:01 p.m.
Oil prices have sustained a climb driven primarily by tight supply fundamentals, after Saudi Arabia and Russia decided to extend voluntary production cuts through the end of 2023.
Domestic pump price adjustments reflect the movement in the international oil market.
The 11 straight weeks of upward adjustments in the prices of diesel and kerosene have so far totaled to P17.30 per liter and P15.95 per liter, respectively.
The 10 consecutive weeks of increases in gasoline prices, on the other hand, have amounted to P11.85 per liter.
Last week, oil companies hiked prices by P0.20 per liter for gasoline, P0.40 per liter for diesel and P0.20 per liter for kerosene.
These price adjustments resulted in a year-to-date net increase of P15.50 per liter for gasoline, P11.10 per liter diesel and P7.94 per liter for kerosene, data from the DOE showed.