DMW: No Filipino workers affected in strong Morocco quake
September 10, 2023 | 2:49pm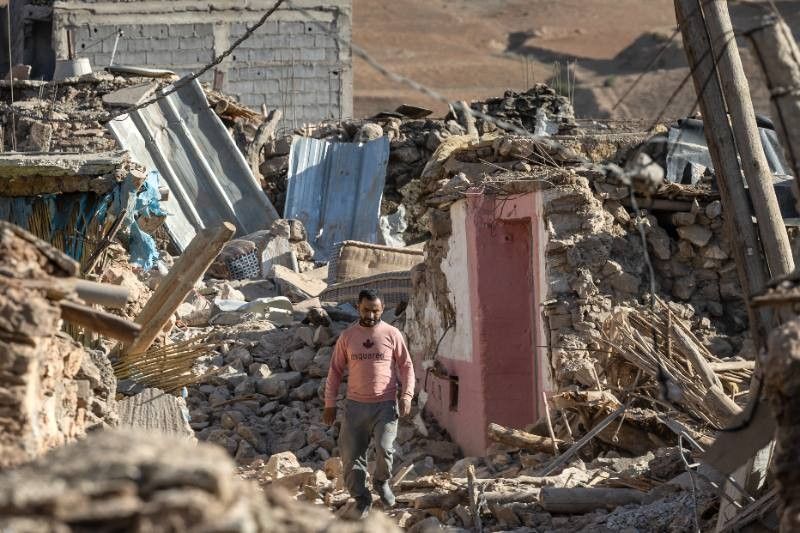 MANILA, Philippines — The Department of Migrant Workers reported Sunday that there were no injuries or fatalities among Filipino workers following a powerful earthquake that struck Morocco.
DMW officer-in-charge Hans Leo Cacdac told Teleradyo Serbisyo that the Philippine authorities are monitoring the situation of around 2,000 Filipinos in Morocco after a 6.8 magnitude earthquake hit High Atlas mountains, near the tourist hub of Marrakesh.
"We stand in solidarity with the nation of Morocco and its affected residents," Cacdac said in Filipino.
"However, so far, there have been no reports of affected overseas Filipino workers. We continue to monitor the situation on the ground," he added.
According to Cacdac, the Filipino migrant workers in Morocco comprise a mix of skilled laborers, household workers and teachers.
The Philippine Embassy in Morocco said Saturday that it is in contact with the Filipino community in the north African country.
"The Embassy advises the Filipino Community in Morocco to remain calm and alert for any aftershocks, monitor local news, and be aware of local emergency numbers in their respective communities as an added precautionary measure," it said in an advisory.
The Embassy can be contacted through its mobile or WhatsApp number +212 694202178 or Facebook Messenger @PHinMorocco.
The quake, the strongest to hit Morocco since 1960, has killed at least 2,012 people and injured over 2,059. — Gaea Katreena Cabico with report from Agence France-Presse