Agencies ink deal to provide socialized housing for OFWs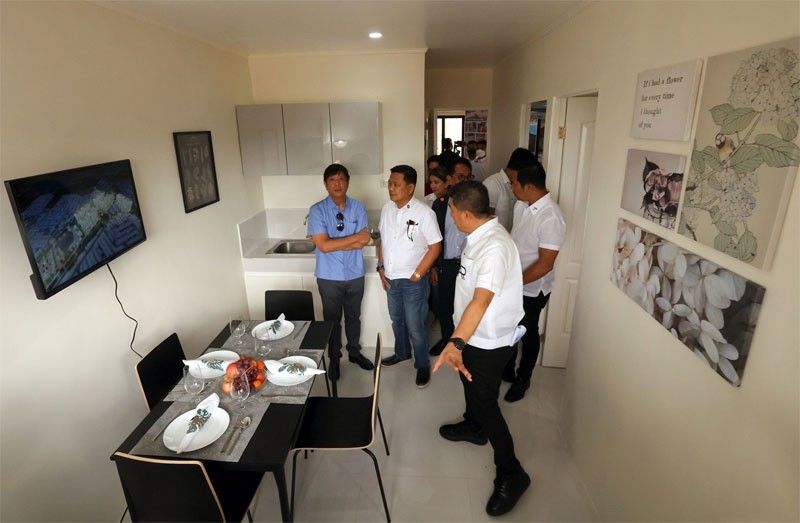 MANILA, Philippines — Government agencies, led by the Department of Migrant Workers, inked on Tuesday a program that would give eligible overseas Filipino workers access to a housing program.
Housing via condominium units will be sold under the Department of Human Settlements and Urban Development's Pambansang Pabahay Para sa Pilipino (4PH). Under the memorandum of understanding between the DMW and the DHSUD, the government will be giving OFWs a list of relevant housing programs and services.
Migrant Workers Secretary Susan "Toots" Ople said this program would allow OFWs to "own a home in an affordable way." Even former OFWs are qualified for the program, provided that they are able to show documents that they were previously deployed overseas.
Monthly payments would be based on how much they make and could go as low as P2,000 per month. The units will have floor areas of 25 to 27 square meters.
The DMW's National Reintegration Center for OFWs be the department's focal office for the implementation of the memorandum, while the DHSUD will have a dedicated 4PH Project Management Office.
The DMW commits to becoming the "conduit of information" between OFWs and the program.
The department also inked an agreement with the Pag-IBIG Fund, which will be providing information for interested OFWs who wish to be part of the program. It will also provide migrant workers financial literacy programs to "help build their appreciation for savings and capacity to manage investments."
At least 1.6 million OFWs are said to be active Pag-IBIG members, where 20% are housing borrowers.
In 2022, OFWs sent a record $36.1 billion worth of remittances back home. The DMW said a recent Bangko Sentral ng Pilipinas consumer report showed at least 12.9% of OFWs they spoke to are saving up to buy their own house.